Hours of Operation:
Taproom hours:
Thursdays 4pm – 10pm, Fridays 4pm – 11pm, Saturdays 10am – 11pm and Sundays 12pm – 5pm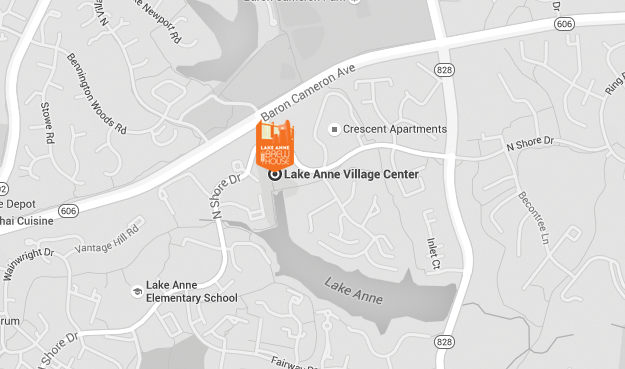 Get Directions:
Lake Anne Brew House is located in the historic Lake Anne Village Center in Reston, VA, just off Baron Cameron Avenue and North Shore Drive between Wiehle Avenue and Reston Parkway. Finding us can be tricky if you are unfamiliar with the area. GPS to 11401 North Shore Dr. for commercial parking, or click the map for directions. DO NOT GPS TO OUR MAILING ADDRESS, as this will land you in the residential parking lots where towing is enforced. Please park only in the Lake Anne Village Center Plaza commercial parking lot and walk on to the plaza toward the lake and Heron House (high rise). You will find us lake-side on the Quayside to your right once on the plaza, under the orange Lake Anne Brew House banner, and next to Chesapeake Chocolates and the USPS.
Brewery Tours:
Tours of our brewery may be available when the Brewmaster is present. For groups, please contact us to schedule your visit.